Beyond Banking: Creating Exceptional Customer Experience
This RadioFinance session will discuss how financial institutions can deliver a strong customer experience and how corresponding back-end capabilities can be a critical enabler.
Retail banking has undergone significant transformation in recent years with the emergence of new players in the market and changing customer expectations. The COVID-19 pandemic has accelerated the shift in consumer behaviour towards digital and mobile-first services. Technology companies, fintechs and digital banks have set new standards in simplicity, speed and services with innovative designs and deliveries.
As a result, consumers are increasingly willing to switch banks to get the services they want, and delivering on these preferences has become the new business battleground.
To create a better customer experience, banks must focus on four key areas:
First, they must create frictionless and seamless engagement by delivering smart solutions with easy, fast, and responsive interactions via omnichannel as most journeys are taking place over multiple digital and physical channels;

Second, banks should focus on personalisation of products by providing not only greater flexibility to choose from services but also to convert data capabilities into customised offers;

Third, they must seamlessly embed personalised services into the customer journey, precisely where and when the customer needs them the most;

Finally, banks should develop products and services ecosystems with partners that can deliver a better experience.
However, the challenge for banks lies in building modern technology capabilities internally that can reflect and support the speed and the personalisation level at which customers want to engage. Banks are investing heavily to overhaul critical customer journeys but are finding it difficult to match the agility and responsiveness of newer players.
While banks previously focused on improving the front-end look and feel to increase convenience, they now recognise the importance of agile and scalable back-end technology and operating infrastructure to bridge the service gap and better meet customer needs at different levels.
This RadioFinance session will discuss how financial institutions can deliver a strong customer experience and how corresponding back-end capabilities can be a critical enabler.
The key priorities in achieving operational transformation and the required latest technologies that banks can use to enhance their services and deliver a better customer experience;

The concept of 'coreless' banking architecture and its impact on banks and customers;

Building the next-generation of UI/UX experience;

How can FI create a unique personalised experience around each customer?

How can banks ensure consistency across different channels and deliver a seamless customer experience?
Guests include:
Manohar Chadalavada, MD, Global Head AI, Ecosystems and Open Banking, Standard Chartered Bank
Rottapron Ekabutr, EVP, Head of Consumer Digital Solution Division, Bank of Ayudhya
John Howard D. Medina, Chief Operations Officer, PBCOM
Lucose Erali, Executive Vice President, Head, Enterprise Technology & Operations, Security Bank
Queenie Chan, Executive Director, Head of Strategy and Transformation, Standard Chartered
Boon Khee LIM, MD, Group Head of Consumer Banking Technology & Core Banking, DBS Bank
Sharon Khua, Head, API Technology Platform, OCBC Bank
Daniel Li, Chief Digital Officer (CDO) - Personal Banking, Bank of China (Hong Kong)
Melissa Craig, Head of Digital & Innovation, HSBC
Supported by: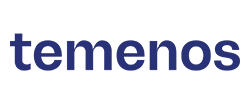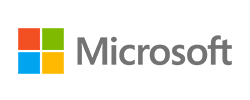 About The Asian Banker RadioFinance:
The Asian Banker RadioFinance aims to enhance understanding of the finance industry globally by bringing together thought leaders, industry experts, practitioners and futurists to examine current, critical issues through discussions facilitated by visual and web-based platforms. Through the use of interactive technology, participants do not have to take time out from their busy schedules or leave the comfort of their own desks.