"Traditional finance failed repeatedly in compliance, time to explore alternatives"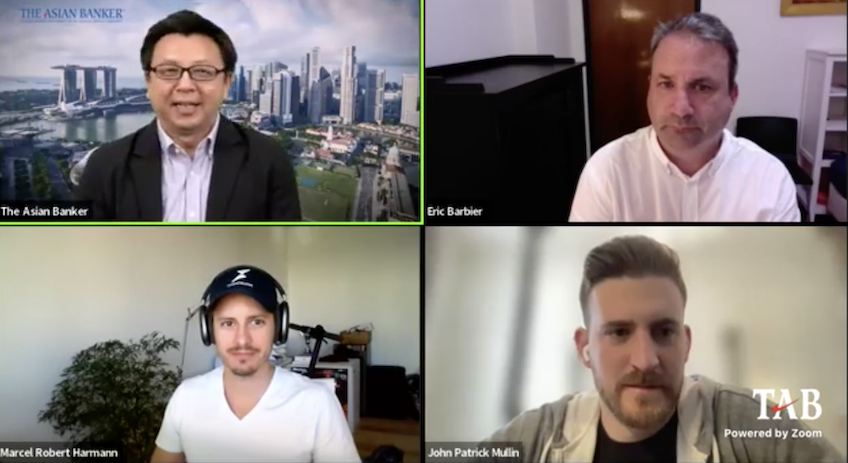 Crypto experts and decentralised finance (DeFi) practitioners shared their perspectives on how crypto banks and integrated DeFi services will impact traditional finance and shape the future of the industry.
Eric Barbier of Triple A, a cryptocurrency payment provider; John Patrick Mullin of Mantra DAO and SOMA.finance, integrated DeFi platforms; and Marcel Robert Harmann of DeFi Suisse and Thorwallet DEX, offered glimpses of emerging DeFi business models and use cases while addressing key challenges in adoption, regulation, and interoperability.
Barbier stressed the importance of regulation for crypto and DeFi services, such as payments, to be more widely trusted, adopted and used. As the industry seeks greater adoption, especially by institutional players, regulation will drive DeFi and traditional finance to converge.
Mullin stated that DeFi and its underlying technologies and ecosystems are still in the initial phases of development and will take time to mature and become mainstream. He gave examples of vertically integrated services that will provide alternatives to traditional finance, and deliver greater innovation, security and efficiency.
Harmann argued that regulation has not always led to better compliance. Despite heavy investments into anti-money laundering (AML) and combating financing of terrorism (CFT) compliance, traditional finance has failed repeatedly. It is time to explore alternatives. With regard to the perceived risk of digital assets, he suggested greater focus on effective consumer education instead of a blanket prohibition.
The experts agreed that DeFi innovation offers prospects for further product diversification, investment opportunities, and financial inclusion, especially in areas where traditional finance has failed. They pointed out the need for relevant regulation for DeFi to grow. It will require policy makers to recognise the potential of the underlying technologies and ecosystems being created and that interoperability and talent acquisition will also impact its development.
The discussion will offer clear insights on:
Central banks should not get into the business of issuing central bank digital currencies (CBDC).

Interoperability has become critical, but companies and users will take time to adopt.

Balance of regulations is necessary to avoid suffocating DeFi.

Volatility is inevitable but can be controlled.

DeFi has just started, and the industry expects to attract more talents.
To watch the full session, click here: https://lnkd.in/dTz9jHmK