The future of digital banking – From growth to sustainable profitability
The global financial industry has been transformed by the rapid digitalisation of banks and the entry of new digital players. The COVID-19 pandemic has also accelerated consumers' shift towards online and remote banking services.
Cloud-native greenfield digital banks are able to come to market faster with innovative and personalised products to serve customer segments previously overlooked by traditional institutions. Despite their ability to acquire customers at speed and scale, these digital challengers are just as hard pressed to turn them into profitable relationships.
In a recent ranking of the global top 100 digital-only banks, The Asian Banker found that only 29 are profit making in 2021. Average time to profitability is between two and three years with an average return on equity (ROE) of about 16%. Those focused on personal finance and wealth management, or SME banking are among the most profitable, and slightly more than half, 55%, are in Asia.
To secure their market position, traditional banks know they have to modernise their technology stack, including legacy core systems, to not only compete but also work with these digital first players. They are exploring the cloud to gain the agility, efficiency and intelligence to anticipate and meet the evolving needs of consumers of the future, at scale.
This RadioFinance session will explore how personalised customer experience, sticky products and time to market can help incumbents and challengers achieve growth and sustainable profits.
The discussion will focus on:
The Asian Banker 'One Big Question' survey findings on 'What will drive the profitability of a digital-only business'

Flexibility, scalability and security - How can cloud-native technology stack help banks and FIs build the operating models of the future?

How agility and speed to market can drive profitability for digital-only business?

Better insight into customer needs, personalised products, and unique experience contributing towards sustainable growth

An agile architecture requires balancing between security trust and personalised experience
Supported by: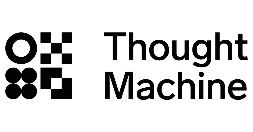 About The Asian Banker RadioFinance:
The Asian Banker RadioFinance aims to enhance understanding of the finance industry globally by bringing together thought leaders, industry experts, practitioners and futurists to examine current, critical issues through a discussion facilitated by visual and web-based platforms. Through the use of interactive technology, participants do not have to take time out from their crowded schedules or leave the comfort of their own desks.