Will card payment survive a digital-first world?
The retail payments landscape has always been ripe for disruption and innovation not just because of evolving consumer behaviour but also due to regulatory reforms and governments' drive for financial inclusion and digital payment. Concerns around handling cash have accelerated the move towards digital and contactless especially during the pandemic. The use of plastic cards still remains the main mode of payment in many countries around the world. However, the use of mobile wallets and QR-based payments have also been growing exponentially.
All these provide new growth opportunities to traditional as well as non-traditional payment players including digital/neo-banks and fintechs. Speed, transparency, predictability and low transaction costs are the new drivers of the payment landscape. The winners will be the ones who will deliver a brand-new model through faster product development, smarter service support, more refined data management and more intimate customer service.
This RadioFinance virtual roundtable will debate key issues impacting the ongoing transformation of the payments business and discuss the different approaches taken by various market players. The discussion will offer clear insights on:
The Asian Banker 'One Big Question' survey findings on how customer experience and product design are driving the strategy of improving portfolio performance of financial cards

How to enhance customer experience by better anticipating and meeting needs?

Plastic cards becoming the main source of branding in the digital world

New business and operating models that underline a fundamental advancement in payment capabilities
Guests include :
Bryan Carroll, Co-Founder and CEO, TNEX Digital Bank
Sharon Tan, Executive Director, Regional Digital Consumer Finance & Card Payments, DBS
Ben Gilbey, SVP, Digital Consumer Solutions, Asia Pacific, Mastercard
Priyanka Madan, Head of GrabPay, Grab Malaysia
Michael Robertson , VP Sales – Bureau Solutions, Asia Pacific, Entrust
Hosted by:
Supported by: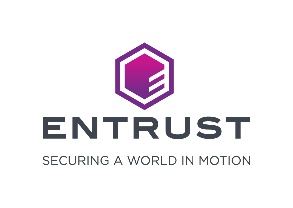 About the series:
The Asian Banker RadioFinance aims to enhance understanding of the finance industry globally by bringing together thought leaders, industry experts, practitioners and futurists to examine current, critical issues through a discussion facilitated by visual and web-based platforms. Through the use of interactive technology, participants do not have to take time out from their crowded schedules or leave the comfort of their own desks.